W

elcome my friends. Welcome to your life.
The fullest expression of your life.
From that deepest place within you.

It all started with a … breath.
Where would we be without our breath – that connection of inhale and exhale that brings us oxygen and the gift of life? We can go weeks without water, longer without food. But only moments without oxygen and our life-force. That connection to our life-force can be one of shallowness or fullness. It is our choice. Reflected in our breath, our life is either fulfilling and powerful or one diminished by fears, guilt, shame, grief and anger. Breathwork reinstates a deep, full breath that returns to us all the power and vitality that is our own birthright.
Welcome to your life. Welcome my friends.
~ Jim Ellis, Certified Breathwork Facilitator, Ordained Minister
About BreathWork
Since 1990, Jim Ellis has been a facilitator of "Breathwork:" a modern healing technique that brings in a conscious, connected breath to take you into a deeper, yet heightened, state of awareness. In this state, you release outdated belief patterns so that you can experience the direct connection with the "Light" and your True Self… joyous, loving, peaceful, free.
With its origins in the ancient Indian practice of "pranayama," breathwork has taken on various forms in the modern era – such as rebirthing, halotropic breathwork, transformational breath and the like. Rebirthing, founded by Leonard Orr in the early 1970s, used the deep breath to help trigger and resolve any birth traumas so that participants could live a life free from any negative patterns which originated in those first moments after birth. Today, the breathwork process is used by millions to bring about peace of mind, and to move through any unwanted emotions, burdens and barriers that block their full expression of joy, happiness and bliss.

Breathwork "Rebirthing" Sessions Usher You Into the Light

THE EXPERIENTIAL SESSIONS

Confidentiality held – nothing shared here leaves here

A non-denominational prayer/intention sets the tone for the highest healing

A sharing process allows one to settle in and connect with others and themselves at a deeper level

The actual process has one laying down on a mat or blanket, eyes closed, with guiding music playing


Participant uses the specific breath technique to take him or her into an altered state of consciousness, where the ego moves aside and the Higher Self can guide one into the most healed and enlightened state.

WHAT TO BRING / BE PREPARED

Wear comfortable clothing

Bring a pillow and a blanket or yoga mat

Bring bottled water

Do not use mind-altering drugs or alcohol 12 hours prior to a session

Do not eat a heavy meal prior to your session

Journal or watch your thoughts / feelings as the day approaches for your session
BENEFITS
Experience a committed time for personal growth in a sacred, safe and light-filled environment
Transformational inner cleansing ~ freedom from limiting emotions and thoughts
Deep relaxation and peace, a welcome break from the stresses of the world
An opening to hear the voice of a true self ~ The Illuminated Higher Self
A lighter feeling in mind, body, spirit
Peace of mind
Connection to the good in your life
Connection to those around you in your life
Forgiveness for what has transpired – from you or to you
An embracing of the past and future so you can love fully the present
A more acute awareness of your needs, sometimes including needs for good food and water
More oxygen flow to the brain so thinking is clearer, memory is keener
An open heart
A flowing life
A desire to jump into life full force, not holding back the greatness that you are and the greatness perceived all around you
SESSIONS
GROUP SESSIONS
The benefit of a group setting is the collective energy and synergy of a group that can really uplift a space.
Plus a shared experience can also bring compassion and empathy that normally isn't received elsewhere.
And finally, a group setting can help offset the cost of a session, as privates normally cost more.
Group Rebirth Logistics
If you have a group of friends or colleagues, use the Contact Page to schedule a time and date either at your location or at the Sun Temple Gardens in Lemon Grove, CA.
PRIVATE SESSIONS
The benefit of a private setting is the focused attention given to the one doing the process, as opposed to a group session where the attention is split between the various participants. Also some people like the privacy and confidentiality of a one-on-one, without feeling distracted by the process of others. A private session also involves time for one-on-one support which can include forgiveness work and – if one chooses it – an intuitive reading before the session.
Private Session Logistics
If you are interested in a private session, use the Contact Page to schedule a time and date either at your location or at the Sun Temple Gardens in Lemon Grove, CA.
TESTIMONIALS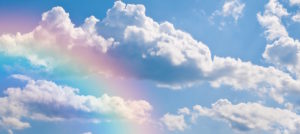 "Thanks for your support and very effective facilitation yesterday, Jim.  Great session in many ways!  I really appreciated your authentic energy, your intro interview process, and the way you held such safe space during the session. I celebrate the breakthrough and look forward to further contact in the future."  – D.M.
"Your love and light totally creates a sacred space. I look forward to breathing again with you sometime in the near future."  – J.N.
"You are fabulous! I feel so so sooooooooooo much lighter!"   –  P.A.
"Thank you so much for such a sublime experience, thank you for your time, patience, and empathy. It was super special to have you as a guide into the unknown, the music was divine, and the company superb. Thank you for all your support and love. 🤗😍"  – A.N.
"I met Jim seven years ago at a time in my life when I was going through a lot of growth and transition.  Jim's breathwork sessions were the very beginning of my breaking out of old patterns and surrendering to all that I can be. His ability to hold a safe frame and be fully present for all that arises creates a unique opportunity for each individual to fully experience themselves and their unfolding opportunities."  – T.G.

"Other than finding my soulmate, discovering breathwork in this life has been the greatest blessing and gift I can ever imagine. A gift to my body and soul every moment.  I believe it's the most effective technique for aligning with our source and returning to wholeness, unconditional self love, and remembering who we are. It has been a very intense process for me any times, but each time, as I trust that the breath cannot harm me, I have reached a deeper level of openness and bliss within my heart. Also, it is vital to have a guide and a facilitator who you deeply trust and who can hold the space for you as you practice. And Jim Ellis, to me, is one of the best. His intuition, experience and presence is powerful and tender and he is able to guide you through extreme and chaotic purges of emotion, hold you in fits of joy and uncontrollable laughter, and simply provide the energy, vision, and unconditional love to usher you through the unknown and into the light of truth. If I could only have one personal practice, be it meditation or anything, I would choose breath work. And if I could only have one breathwork teacher, it would be Jim Ellis. Thank you Jim for the beautiful service you offer to the world!"  – R.S.
 "Jim, thank you for being our guide. You really have a gift. I can't imagine other healing modality being more powerful than what we had today."  – B.B.
"What miracles can happen when we are in the light. Thank you making that space today! I think of the moments that make a difference in my life, for the better. This is one of them."  – B.W.
"Absolutely, Amazing, Awesomeness with a small group of people allowing blissyness to flow in.  Thanks Jim."  – S.W.
"That was magical and ever so healing! Thank you Jim and the lovely circle of breathers. Very grateful."  – R.E.
"I had a profound experience of reuniting with my whole self. I feel revitalized, bright and clear, as if part of my soul was retrieved."  – TE
"Thank you, a million thank yous for facilitating a magical release! You create a safe and nurturing space to let go. I experienced so much release and catharsis in just one session. I am amazed at how much stress dropped away and how much lighter I feel afterward. I feel like I've regained vitality and peace within myself. This breathwork is such a powerful way to let go of trauma, experience your inner aliveness, and come home to yourself. The breath is infinitely wise and forgiving. Jim, your unassuming way, humor, prayer, encouragement and adjustments are gifts!" – RT
"I feel like my authentic self!
Every breath work session is different. This last time I felt some deep physical healing for a few days after. I know the breath work started this healing. I go with an openness to let the work heal what is in my best interest and have never been disappointed. Thank you for providing this safe space." – B.W.
"It was a very powerful experience and shifted my energy in a positive way.  Felt like 20 therapy sessions and a 5-mile jog! 🙂 You are a very caring and fun facilitator. You make everyone feel safe and loved and seen."  – A.G.