---
SPECIAL EVENT
A GRATEFUL BREATH

A Thanksgiving Gathering For The Open Heart
$45 – Regular price
$35 – Special price for two when you bring a friend.
REGISTER HERE
Or E-mail for information:
JimEllis1103@Yahoo.com
EVERYONE MUST RSVP TO ATTEND
Come take a breather in one of the most powerful modalities of healing ever given to humankind.
What's below the masks we wear to hide ourselves from others? What is underneath the fear that imagines the worst? What is beyond the painful past? Us! Taking a cue from upcoming Halloween, come discover our original face under the masks we pretend is our identity. Meet yourself at the depths: The True Self, The Pure Mind, illumined, free, expressing and seeing only truth and love.
All in our kick-off session with an EXPANDED time-frame in a NEW large space. Plenty of breathing room!
Following a successful special event "A Deeper Breath" in October, the space is now clear for a special November session dedicated to Thanksgiving and gratitude. With the stresses of the holidays approaching, with potential triggers around the family dinner table, it's important to be as clear and centered as possible. Come join in community of like-minded hearts, to anchor in your truest, purest self.
DATE
Sunday, November 19, 2017
1:30 to 3:30 p.m.
LOCATION
Om Center for Spiritual Living
7951 University Ave, La Mesa, CA 91942
It's important everyone attending knows to RSVP through
JimEllis1103@Yahoo.com
, so we have a headcount and can best plan for this special event.  
HEALING EXPLAINED
"Breathwork" – a modern healing technique thathas participants use conscious, connected breaths to take them into a deeper, yet heightened, state of awareness. In this state of depth, you release outdated belief patterns and pain so that you can experience the direct connection with the "Light" and your True Self … joyous, loving, peaceful, free.
INVESTMENT
$35 if you RSVP by Sunday, November 12.
$45 afterwards and at door if space is available.
REGISTER
E-mail JimEllis1103@yahoo.com or call (858) 518-5826 by November 12.
Open to first registered 15 people.
Details of specific notes and what to bring will be sent to you once registration is complete.
TESTIMONIALS
"Jim's breathwork sessions were the very beginning of my breaking out of old patterns and surrendering to all that I can be. His ability to hold a safe frame and be fully present for all that arises creates a unique opportunity for each individual to fully experience themselves and their unfolding opportunities."  – T.G.
"Thanks for your support and very effective facilitation yesterday, Jim.  Great session in many ways!  I really appreciated your authentic energy, your intro interview process, and the way you held such safe space during the session. I celebrate the breakthrough and look forward to further contact in the future."  – D.M.
"Your love and light totally creates a sacred space. I look forward to breathing again with you."  – J.N.
INTENDED RESULTS
* Experience a committed time for personal growth in a sacred, safe and light-filled environment
* Transformational inner cleansing ~ freedom from limiting emotions and thoughts
* Deep relaxation and peace, a welcome break from the stresses of the world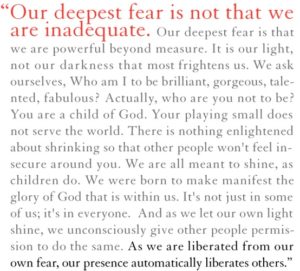 * An opening to hear the voice of a true self ~ The Illuminated Higher Self
* A lighter feeling in mind, body, spirit
* Peace of mind